The
Hard Truth

about Very-Early Ventures
At long last — you're ON-BOARD to make your

Founding Journey

from IDEA to EVIDENCE to ASK...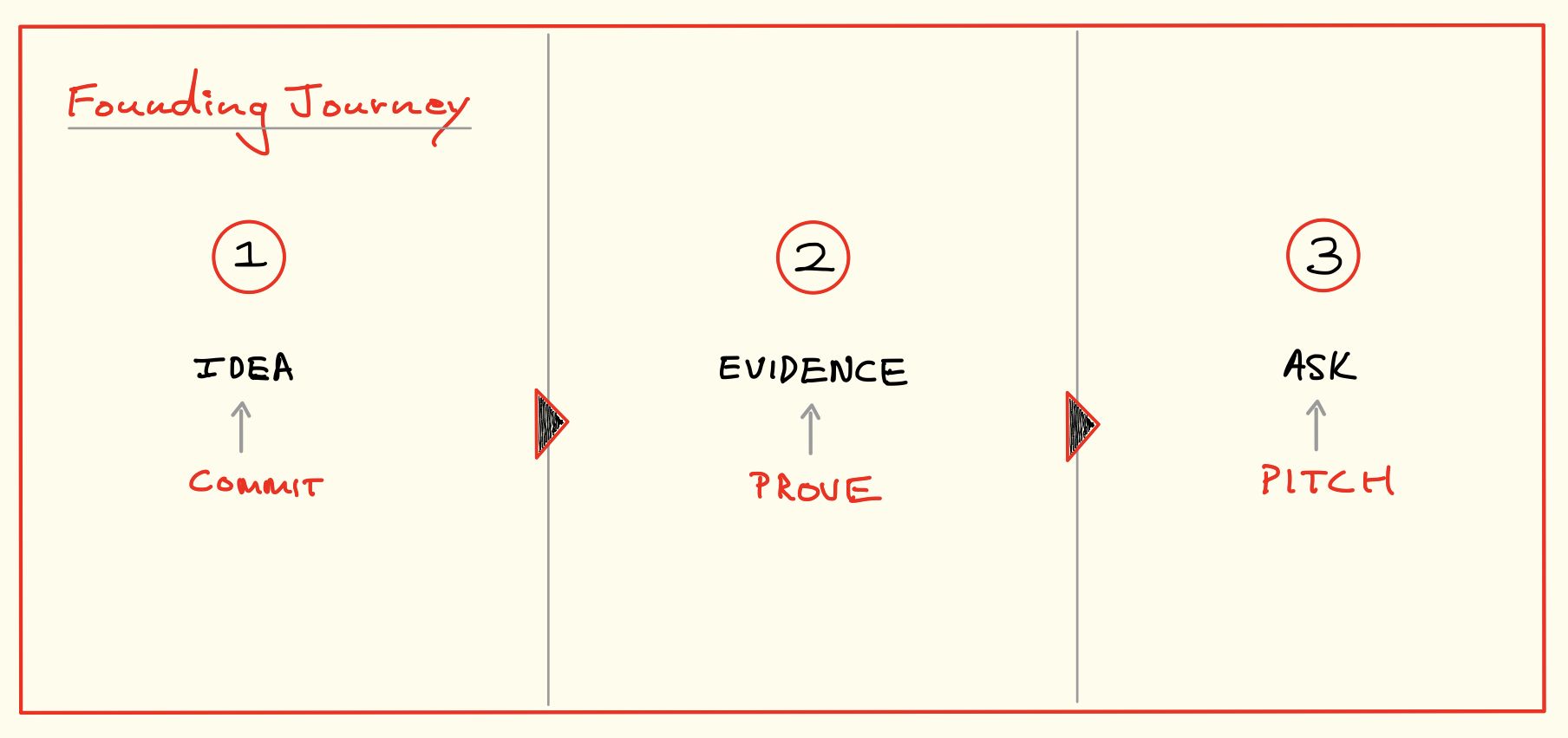 But if your Flight Crew

told YOU
that 95 out of every 100 planes FAIL

to arrive


+ FALL

from the sky in-route...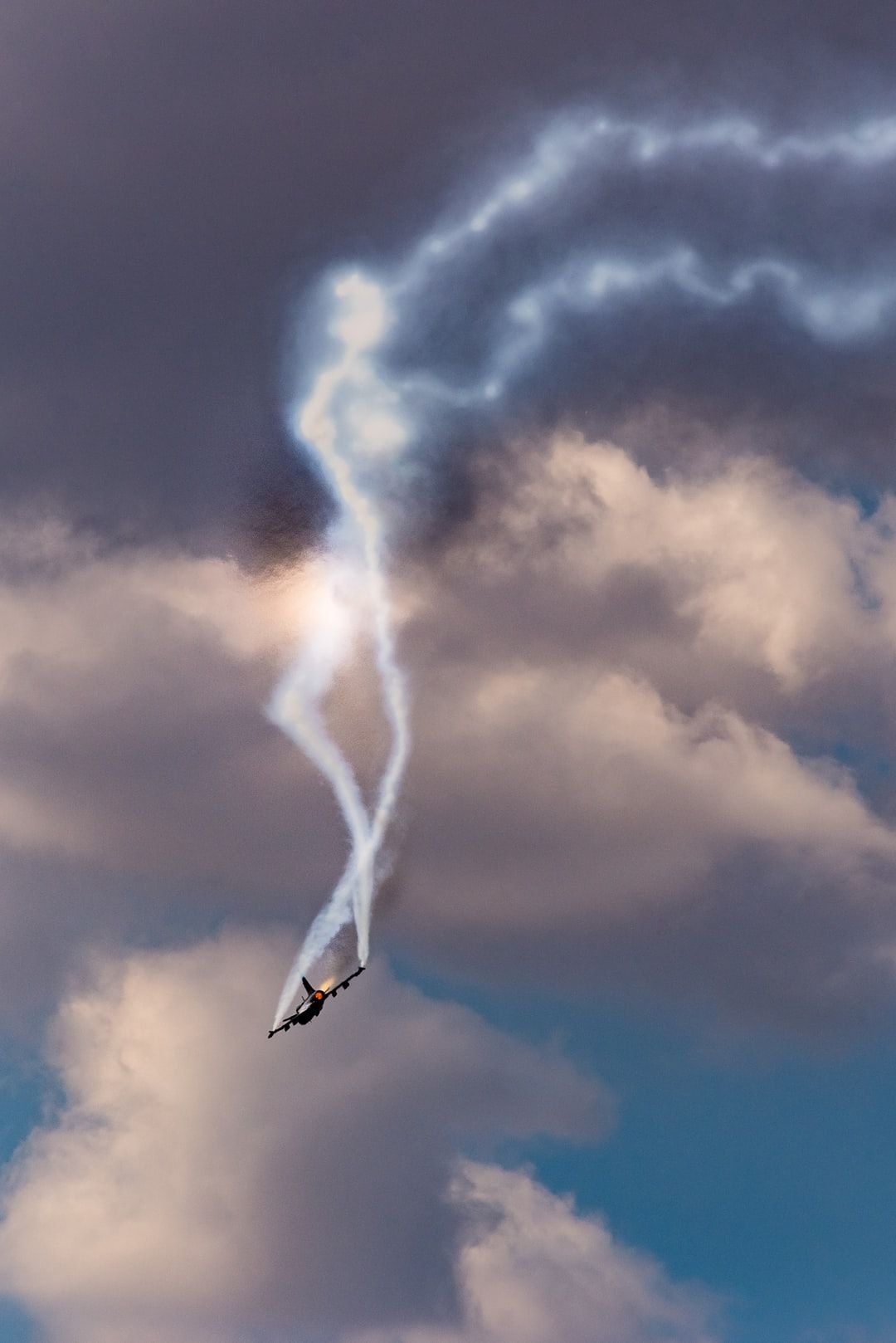 Would you STILL want to GET ON THE PLANE?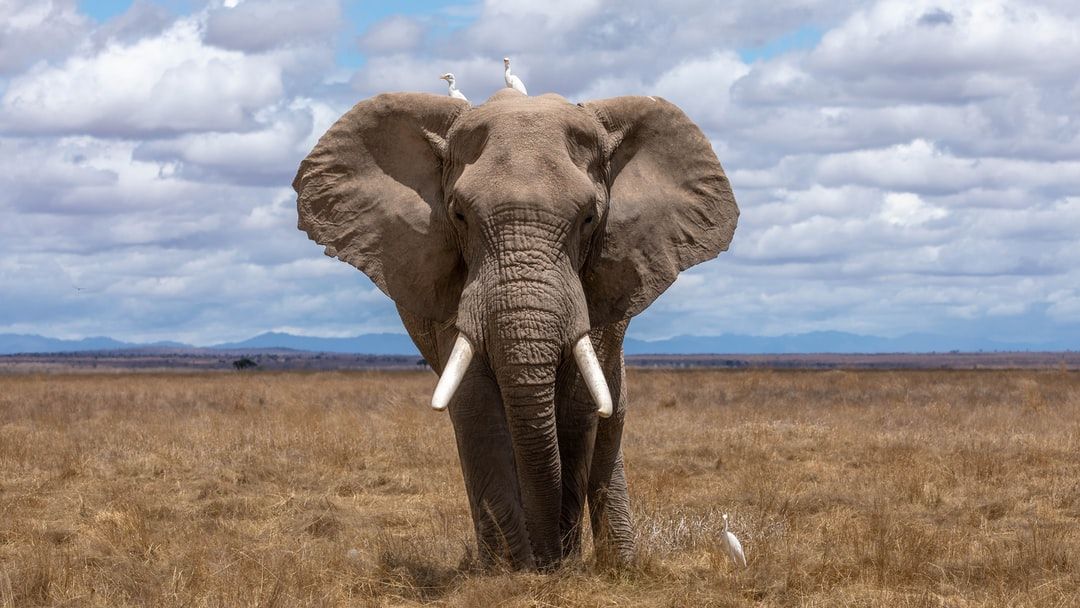 Meet The Elephant
In Every Boardroom — At Every Pitch Table — At Every Demo Day...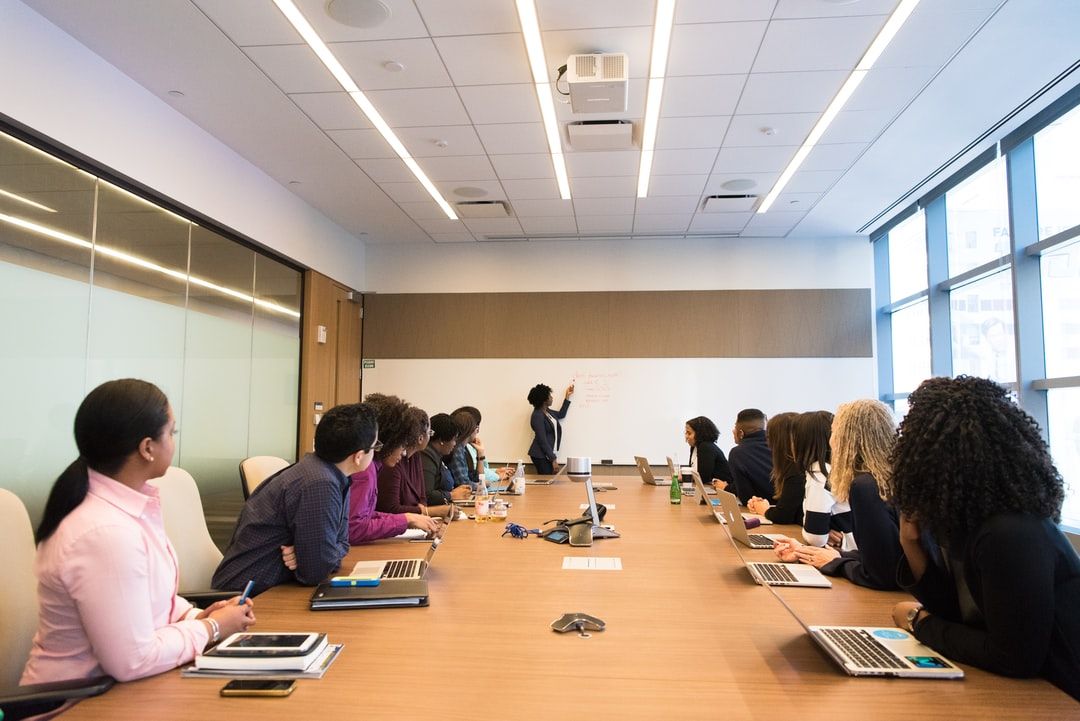 95% of All Ventures
Fail


by the end of

YR5
75%

FAIL by the end of

YR2
The more I studied the VENTURE FAIL phenomenon,
the more the tiny
5% SUCCESS RATE
got Under My Skin.
All these endless crashes
HAUNTED

me...
And eventually I had to

ASK
Is
ANYTHING
being
LEARNED
from all that wreckage?
If you were to PLAYBACK
all the
Black Boxes
from all the Founder Cockpits
of ventures on their way to the ground...
What would you LEARN?
The TWIN COMPETENCIES
THE 2 MUST-HAVE PROFICIENCIES
for Founders of Very-Early Ventures:
If your venture is a THEORY about:
The Future
The Problem
The Solution
The Demand
The 1st Adopters,
Then VALIDATION is the means whereby the EVIDENCE that supports your Venture-Theory is ACQUIRED and INTERPRETED.
Founders MUST develop an objective body-of-evidence that supports their most critical:
Claims
Assumptions
Insights
Predictions.
Which also means that, sooner-than-later in your Venture Timeline, founding teams need to EXPLICITLY SPECIFY what those Most Critical claims, assumptions, insights, and predictions actually ARE.
After which — you can begin devising EXPERIMENTS and acquiring DATA SETS that can credibly provide the necessary evidence.
Your body-of-evidence requires EXPERIMENTS and DATA SETS — which can be the result of your INTERNAL validation projects OR the results can be EXTERNAL efforts by 3rd Parties like researchers, agencies, data banks, and consultancies.
Ideally, your venture will acquire and utilize multiple sources of evidence — BOTH Internal and External.
The learned (and practiced) ability to TELL — spontaneously, adaptively, both formally and informally — the shortest, coherent, compelling OPPORTUNITY STORY that tells a relevant stranger a compelling narrative about:
an important problem
being solved at just the right time
in a uniquely valuable way
in response to a strong and growing demand
from a well-defined group of 1st Adopters
distinguished by their well-validated unmet need
and the leverage within this ripening window-of-opportunity is being navigated and executed by
a resilient, relentless, "right fit" team
fully committed to an inspiring vision of change
with a bullet-proof well-costed plan for getting us there
and here is their progress-to-date
and here is what they need from us today
and here is why that is the Right Ask to make.
Why "Social" Is HARDER...
"Social" is HARDER than just focusing on PROFIT — and harder than just FUNDRAISING to keep fueling a program or venture.
Harder to STRUCTURE…
Harder to EXPLAIN…
Harder to UNDERSTAND…
Harder to say YES to as a funder, partner, or client / customer / beneficiary.
ONE
— Social ventures and pilot programs are (usually) HARDER TO PITCH than "typical" for-profit models — because:
the problems being tackled are usually MORE COMPLEX

it is HARDER TO BELIEVE that a practical, predictable solution is POSSIBLE to design or that a self-sustaining revenue-model is genuinely FEASIBLE to build.
TWO
— almost no one ever tells social entrepreneurs THE TRUTH — either about their TEAM or their VISION.
It is VERY HARD to find a consistent stream of RELIABLE, HONEST feedback when you are building a social venture or pilot program.
Now, when positioning myself as a potential source of truth about your team and your venture:
I do NOT mean to suggest that I am somehow INFALLIBLE nor that I am ALWAYS RIGHT.
I cannot promise omniscience.
What I can and will ALWAYS do is:
TRANSPARENTLY SHARE whatever I OBSERVE in your pitch-narrative + supporting docs + conversation
explain WHAT I believe you should DO IN-RESPONSE to my feedback — and WHY those actions will make you more Fundable + Viable.
And you can RELY on my NEVER telling you that it's GREAT when it ISN'T — or that you HAVE SOMETHING when you really DON'T.
If Your Baby REALLY IS UGLY,
you are going to HEAR ABOUT IT from me :)
How I Would Make a
Founding Journey


from

IDEA

to

EVIDENCE

to

ASK

...
The Viable Venture Roadmap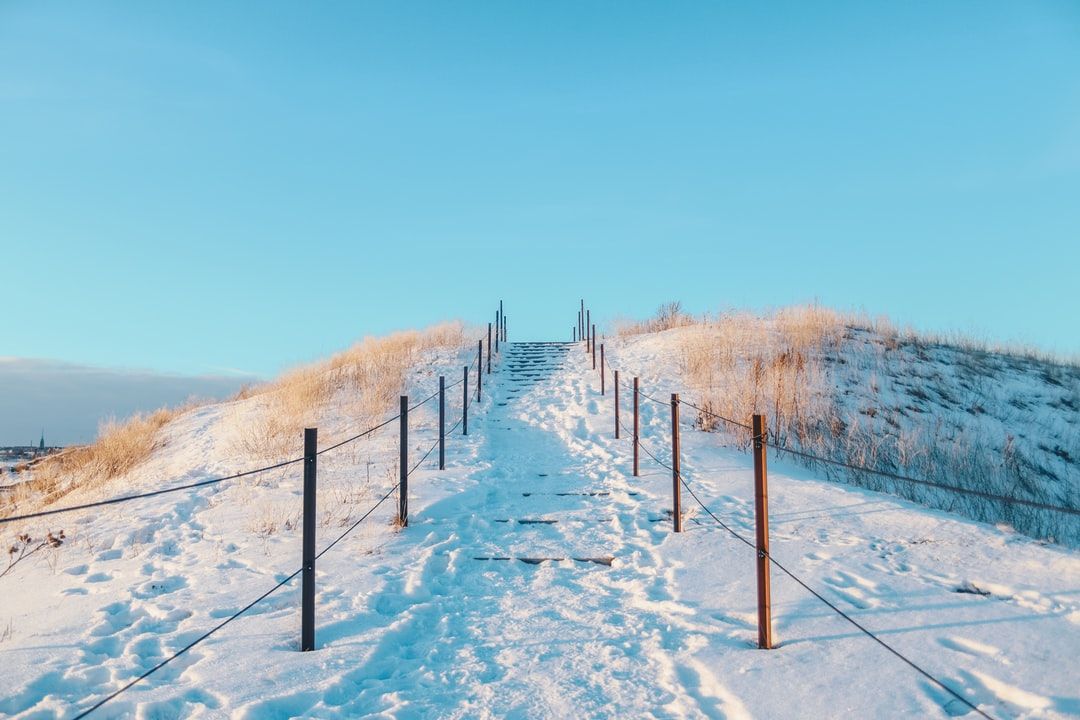 Move with Confident Momentum
in 3 Powerful Steps 🚀

ONE

— COMMIT

PASS/FAIL

Your Venture IDEA


Should you devote the Next 5+YRS to THIS specific venture?
Moving from IDEA to EVIDENCE to ASK
with Confident Momentum
in 3 Powerful Steps 🚀

TWO

— PROVE

VALIDATE

to Build EVIDENCE

Help all your future partners Believe + Trust

your most crucial claims, assumptions, insights, and predictions.
THREE

— PITCH

CRAFT

Your Killer Pitch to ASK


Tell a compelling, memorable Opportunity Story about

the unique value your Very-Early Venture will create.
COMMUNITY

— Fundable Founders Alliance

If you are feeling stuck or need help with something, we have a thriving community of professionals on our discussion forums who are happy to lend a hand. You won't find that anywhere else!
Social Rocket Factory
DELIVERS for Very-Early Founders...
LearnWorlds is the best learning platform I found so far. I was pleasantly surprised with the possibilities.
Josh Stobbard
LearnWorlds is the best learning platform I found so far. I was pleasantly surprised with the possibilities.
Josh Stobbard
LearnWorlds is the best learning platform I found so far. I was pleasantly surprised with the possibilities.
Josh Stobbard
What Everyone
GETS WRONG

🤦🏻‍♂️
about Pitching Very-Early Ventures...
Your Pitch is a
DIAGNOSTIC MRI

🧑🏾‍⚕️

that

REVEALS Your Venture...
Pitching Is Like
PROPOSING MARRIAGE

to a Stranger on the First Date 💍
Pitching is
NOT

about manipulative Persuasion Techniques 🎯🙀🔫
YES

comes from Trust

+

Evidence

+

Fit
Your Vision alone is

NOT

ENOUGH to get to YES...

You also need

EVIDENCE

that supports your most critical

Claims, Assumptions, Insights, and Predictions.
Pitches can

ONLY

INTRIGUE Your Listeners...

Your Pitch is

THE BEGINNING

of a Deeper Dialog...

YES only comes

AFTER

exhaustive Due Diligence.
Frequently asked questions
What Educators Say about
Social Rocket Factory

...

"Social Rocket Factory is for creators, dreamers, visionaries, and doers regardless of background, discipline, sector, or stage of development
— irrespective of geography, culture, background, or size."

Mark Gillespie

Co-Founder | Global Leaders Program (GLP)
What's
UNIQUE

here at Social Rocket Factory?
vs. the SAME OLD Lean Startup methods + approaches?

"What stood out for us in working with Social Rocket Factory is how each real-life example raised became a case study with transferable lessons."

"I loved how Social Rocket Factory avoided being the ones to problem-solve when challenging topics came up; instead, they always managed to take the approach of teaching problem-solving, bringing everyone through the process as participants together, in order to arrive at results on our own, which is an infinitely more valuable if difficult task to achieve."

"With Social Rocket Factory the skills we acquired are not based on fixed formulas, but centered around the "muscle" of transferrable principles that we can continue to exercise, grow, and develop on our own overtime."
What's it like to be ADVISED and SUPPORTED by Louis?
What can I EXPECT from the Social Rocket Factory experience?
"Louis is a truly inter-disciplinary thinker, able to connect dots in innovative and truly imaginative ways.

"The teachings he brings to bear are constantly tailored to the situation and nuanced, yet also often cross divides."

"For example, he is as likely to refer to lessons from the example of an iconic Fortune 500 company as a local agricultural cooperative in Bangladesh when bringing some key learning to life."

"This holistic ability makes for all conversations with Louis relevant and engaging, regardless of context."
What BEFORE vs. AFTER difference can I anticipate?
What PRACTICAL BENEFIT will leaning-in create for my venture?
"The experience of working with Social Rocket Factory leads to a more aware, more deliberate, more reflective, more collaborative, more iterative, and ultimately better process to product/service creation and development."

"It also leads to enhanced team motivation and alignment, and a greater ability to also be playful and experiment — both of which are key to innovation, in addition to hard work."

"Perhaps most visible, the AFTER of working with Social Rocket Factory is a clarity and a simplicity of mechanics, storytelling, and market approach that is so essential to entrepreneurs, but can easily be lost through the haze of the many winding roads that entrepreneurs must take along the way."

"Social Rocket Factory creates a compass and a barometer to keep entrepreneurs clear-headed and moving forward on their feet!"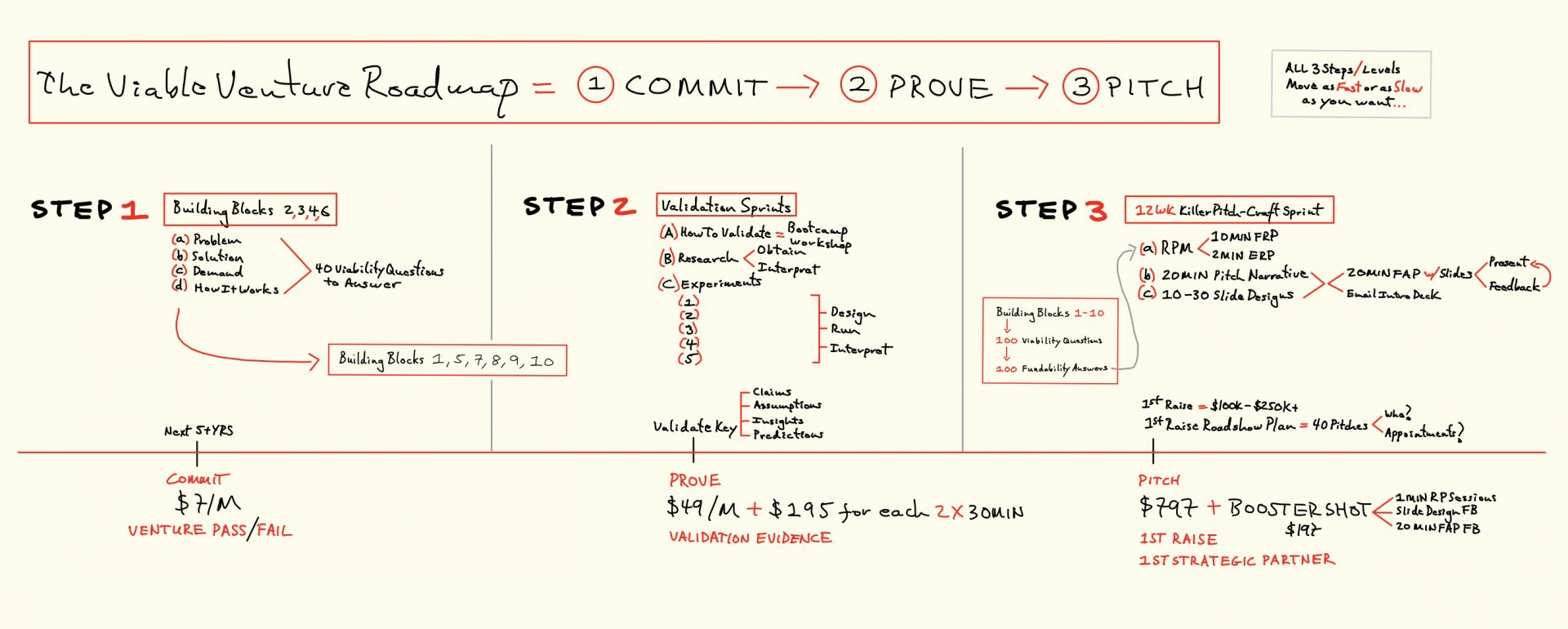 Momentum
Newbie course creators
Billed annually - Save $60
Includes basic features plus:
No transaction fees

20 admins / instructors

Bulk student upload

full white-label options
Starter
Newbie course creators
Billed annually - Save $60
Includes basic features plus:
No transaction fees

20 admins / instructors

Bulk student upload

full white-label options
Starter
Newbie course creators
Billed annually - Save $60
Includes basic features plus:
No transaction fees

20 admins / instructors

Bulk student upload

full white-label options
If so many

capable founders

have VISION + GRIT...
If the world is filled with

challenging problems

just waiting to be SOLVED...
If

venture methodologies

like Lean Startup + Agile are so well PROVEN...
If

incubators

+

accelerators

provide all the essential FRAMEWORK + RESOURCES...
If all those cadres of

mentors

+

advisors

are really so WISE...
Then

WHY

is the Venture Fail Rate

STILL

95%

YEAR after YEAR after YEAR stretching into

DECADES

?
You HAVE to wonder:

is
ANYTHING
being
LEARNED
from all that wreckage?
🧘🏿‍♀️🧘🏽‍♀️🧘🏻‍♀️ 4 Very-Early Mantras 🧘🏽‍♂️🧘🏿‍♂️🧘🏻‍♂️
Focus Points
for successfully navigating
your Founding Journey from
IDEA
to
1ST RAISE
...
The LEAST LIKELY Outcome for your venture is VIABILITY.
And everyone you
will eventually PITCH
already KNOWS it.
GREAT Fundability Answers require EVIDENCE.
Your Fundability is
(mostly) about
The Team + The Evidence.
ALWAYS Be Validating
and please...
do not STOP.
Validation is the core OPERATIONAL DISCIPLINE
inside every Very-Early Venture.
Evidence dissolves OBJECTIONS + and inspires TRUST.
Without EVIDENCE your pitch
(at best) can only read like
great Science Fiction...
\Learnworlds\Codeneurons\Pages\ZoneRenderers\SubscriptionCards
Some benefits of this course
A complete negotiation education program starts with private lessons.
Private Learning
We feature a series of special workshops led by our instructors and guest professionals.
Workshop weeks
Our learners can benefit from learning with their peers. Try it and you will not regret it.
Summer groups
Keep progressing even in your summer holidays though a variety of activities.
Guaranteed Security using one of the most advanced encrypted systems on the market.
The information in this page is being processed and encrypted securely using industry-leading encryption and fraud prevention tools.
Subscribe to our newsletter now!
Get weekly updates on live streams, news and more right in your mailbox. #1 This is a title #2 This is a title #3 This is a title
Created with